Simple UI, fast planning meetings
Create a room, invite your colleagues and start planning your next sprint.
No need to create an account and it's all free to use.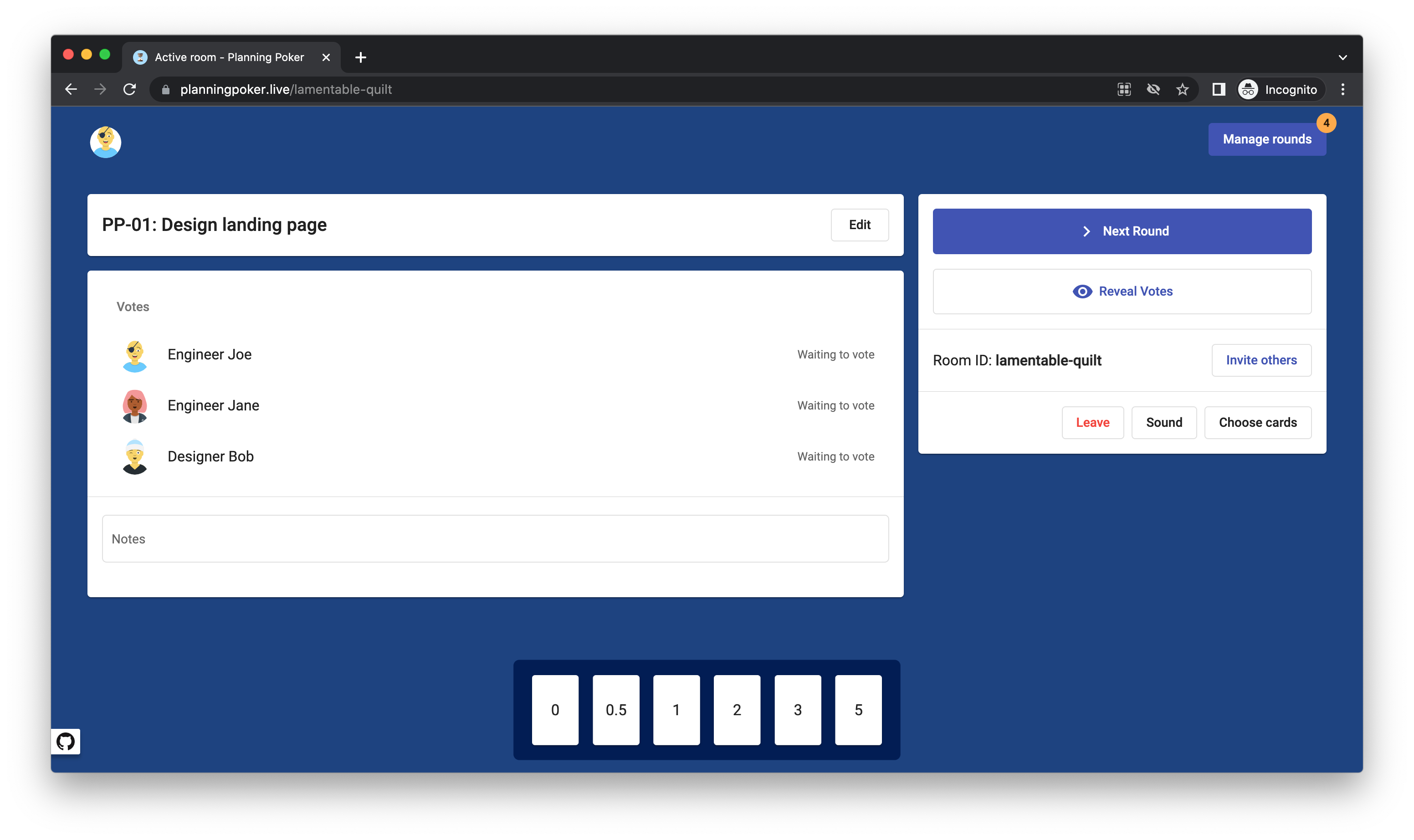 Find consensus and discuss edge cases
Join with an unlimited number of users and find consensus on your projects.
The app will show averages and highlight edge cases amongst the votes.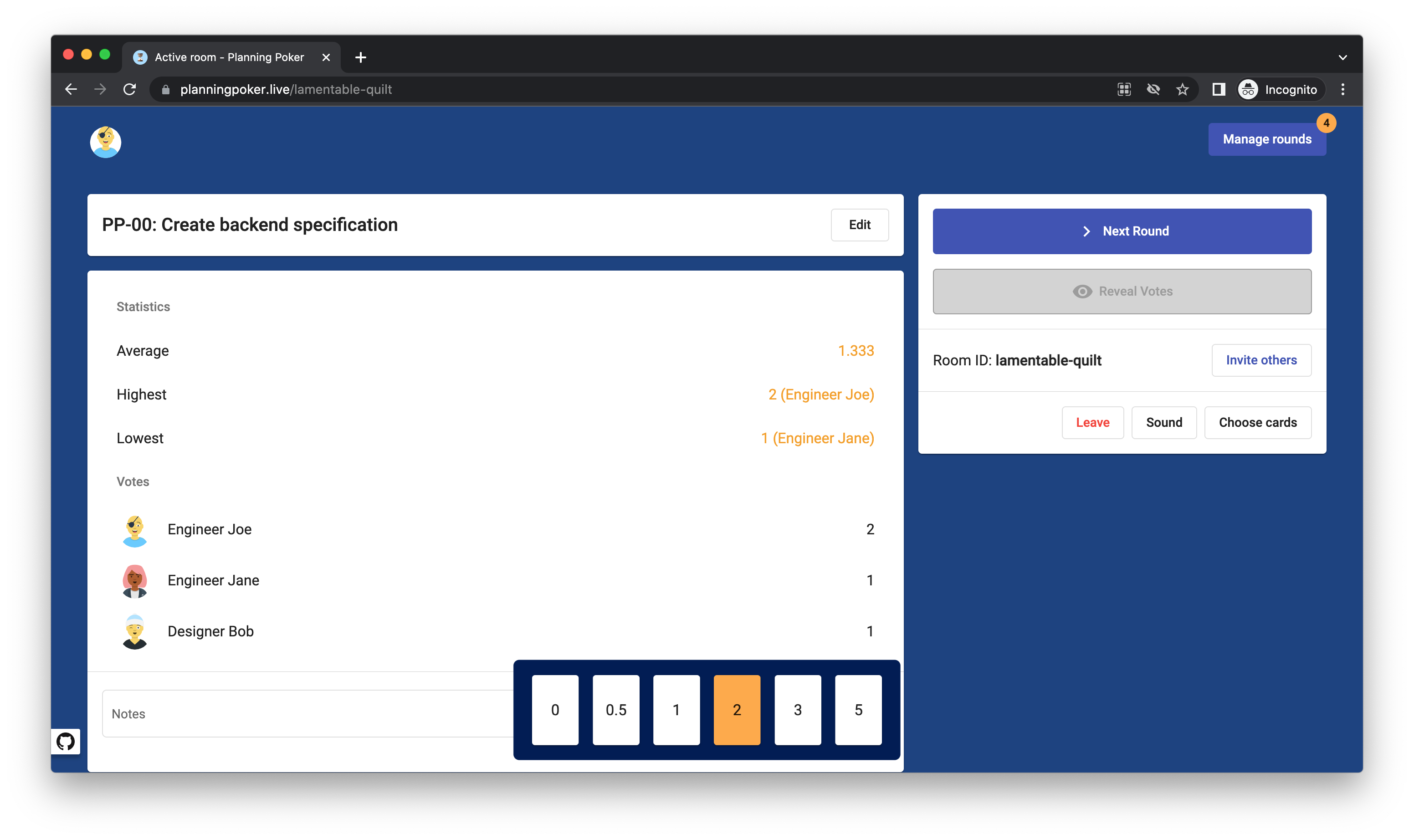 Adjust estimation units to fit the team
Set up t-shirt sizing, Fibonacci numbers or all kinds of combinations as voting options.
Planning poker can be played with different card layouts.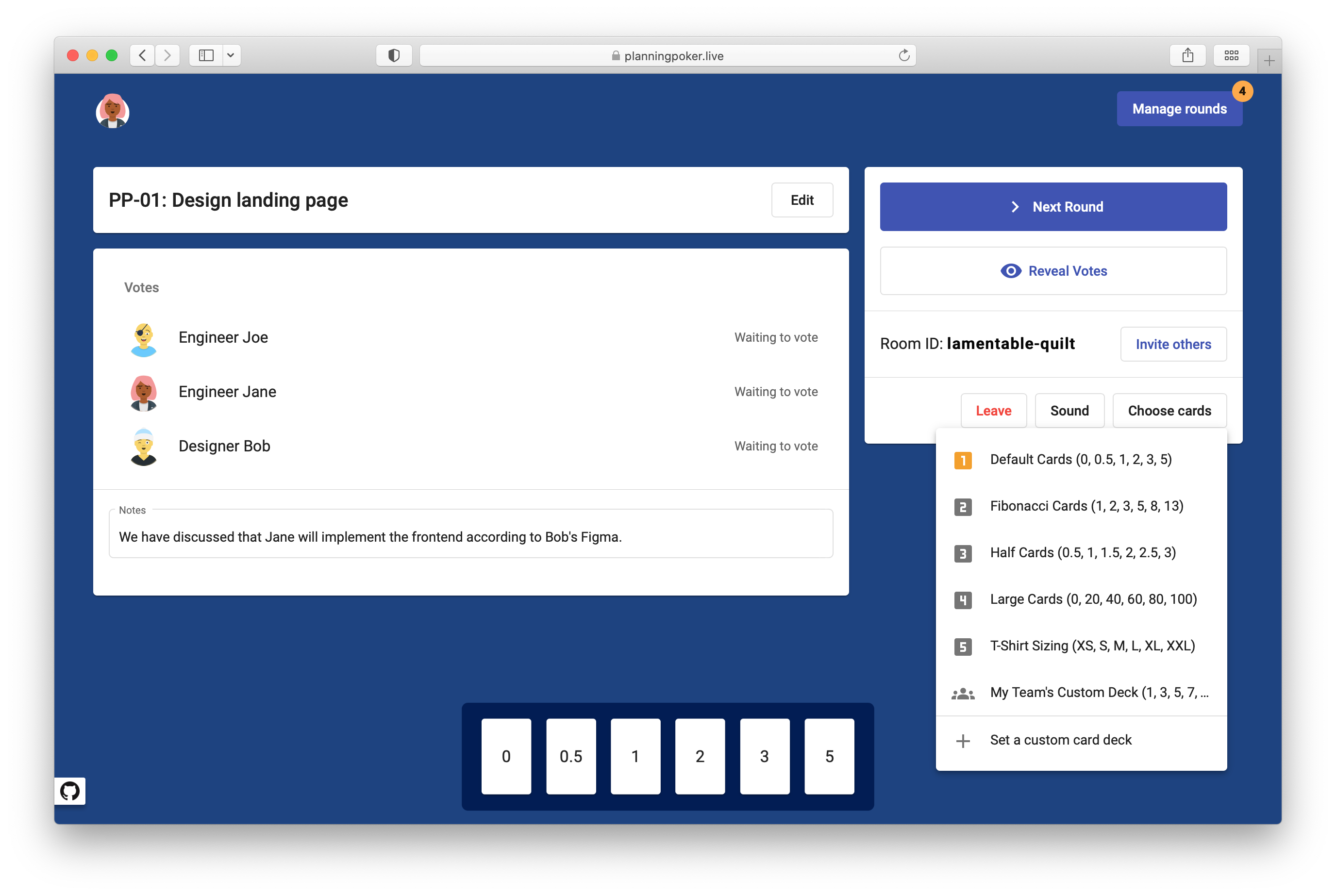 Set completely custom card sets
Haven't found a card set that fits your team?
You can set custom card sets that match your estimation style. You can add numbers or text, such as "Small" or "Medium".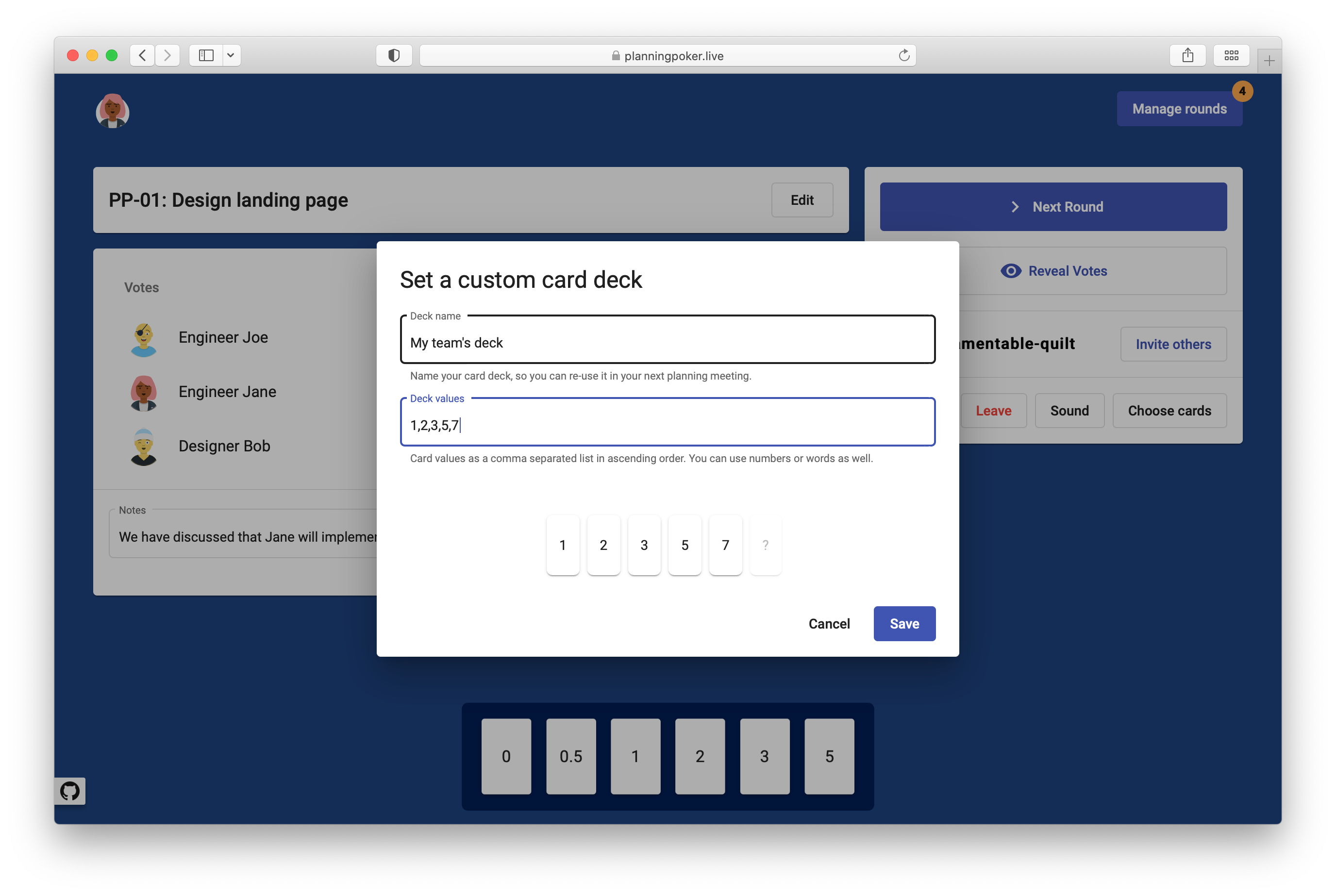 Never forget what the discussion was about
With a built-in Notes field, you can keep track of the discussion for each topic.
Save notes for each round and download it for later use.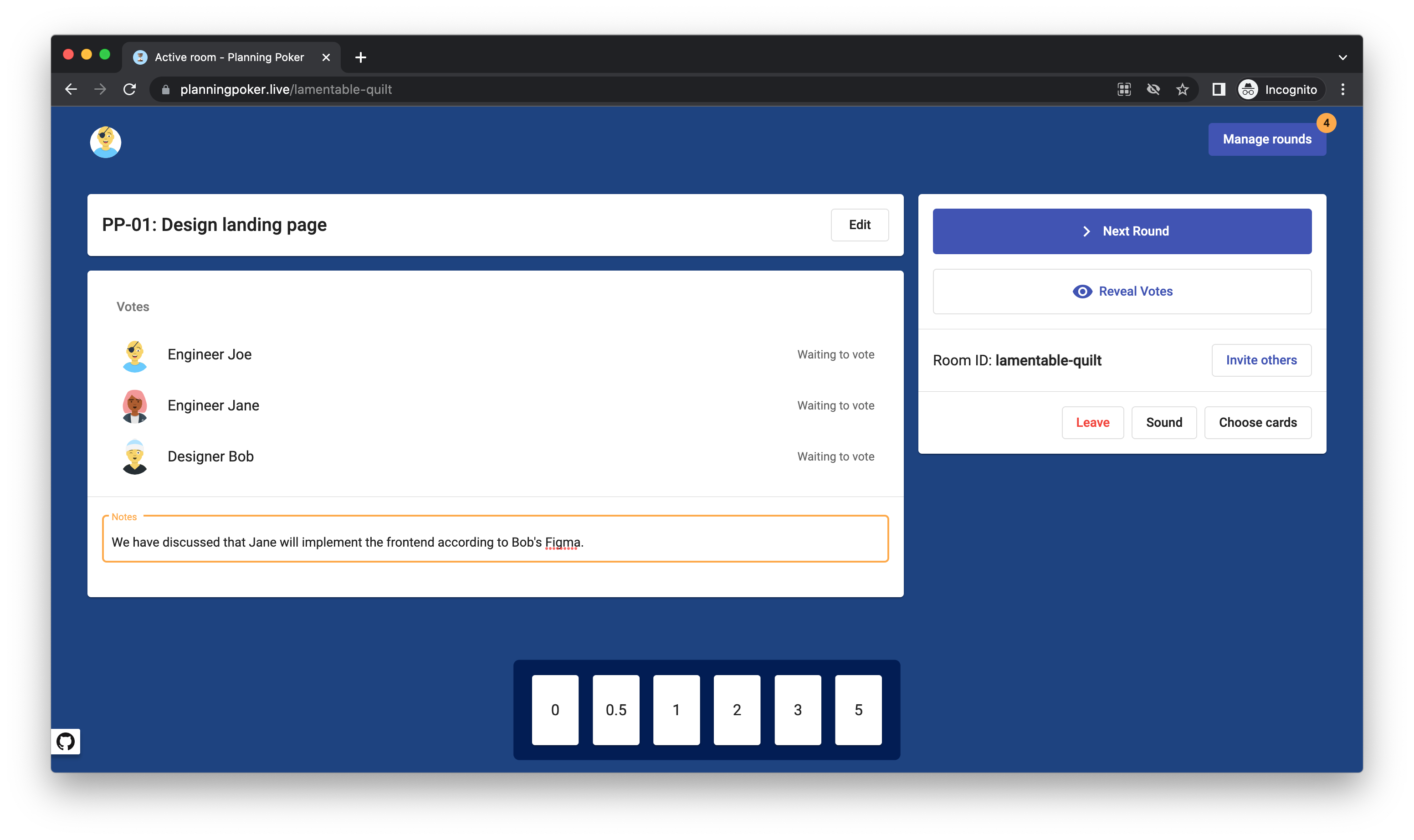 Manage rounds and export results
Download your planning session as a .csv file with a single click.
Would you rather set up the issues first and vote on them later? You can re-vote issues and choose the order of the vote.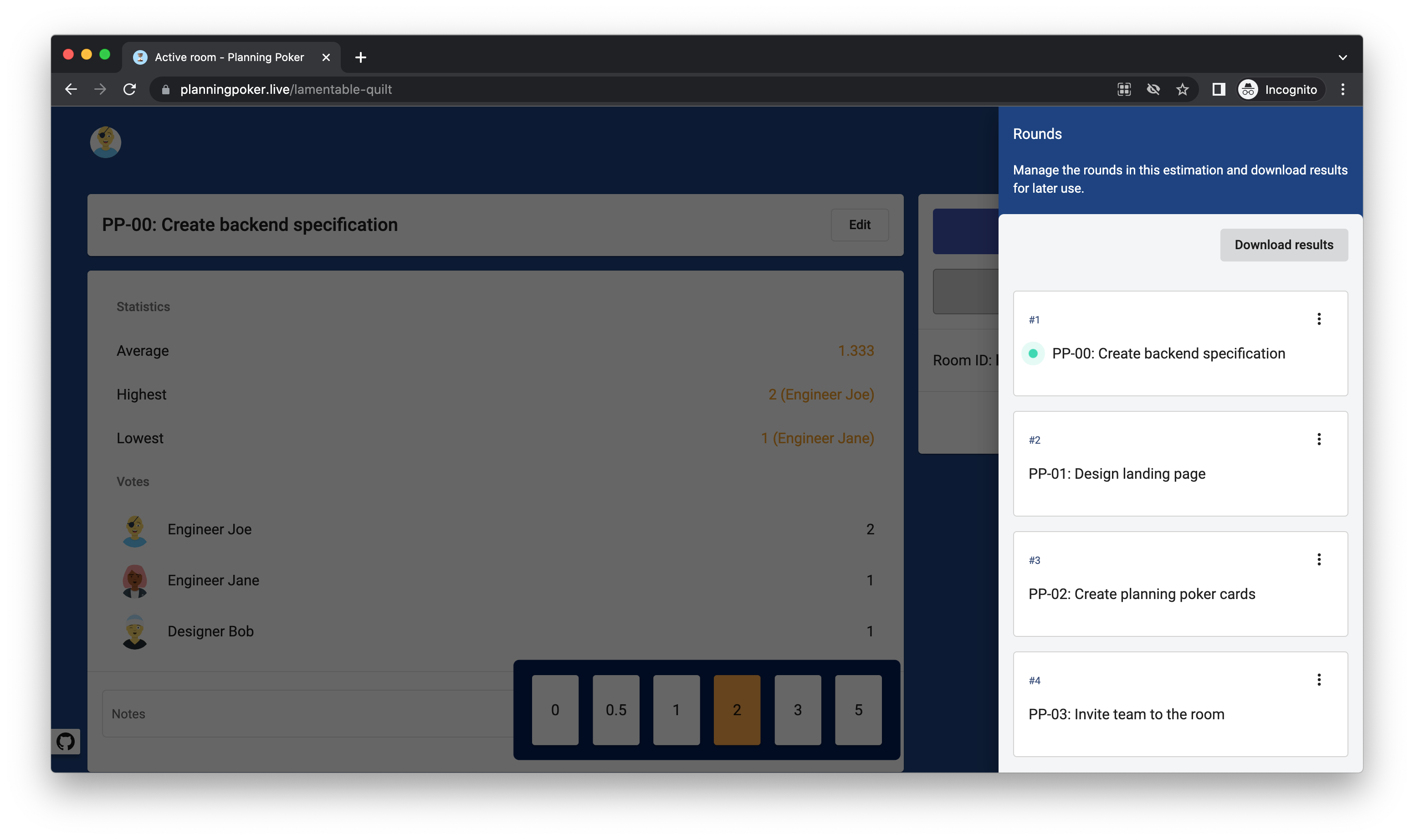 Create a unique avatar
Planning meetings can get boring, so spice it up by choosing from a set of randomly generated avatars.
Setting an avatar helps you stand out from the boring list of initials. Try it by clicking on your profile icon on the top left.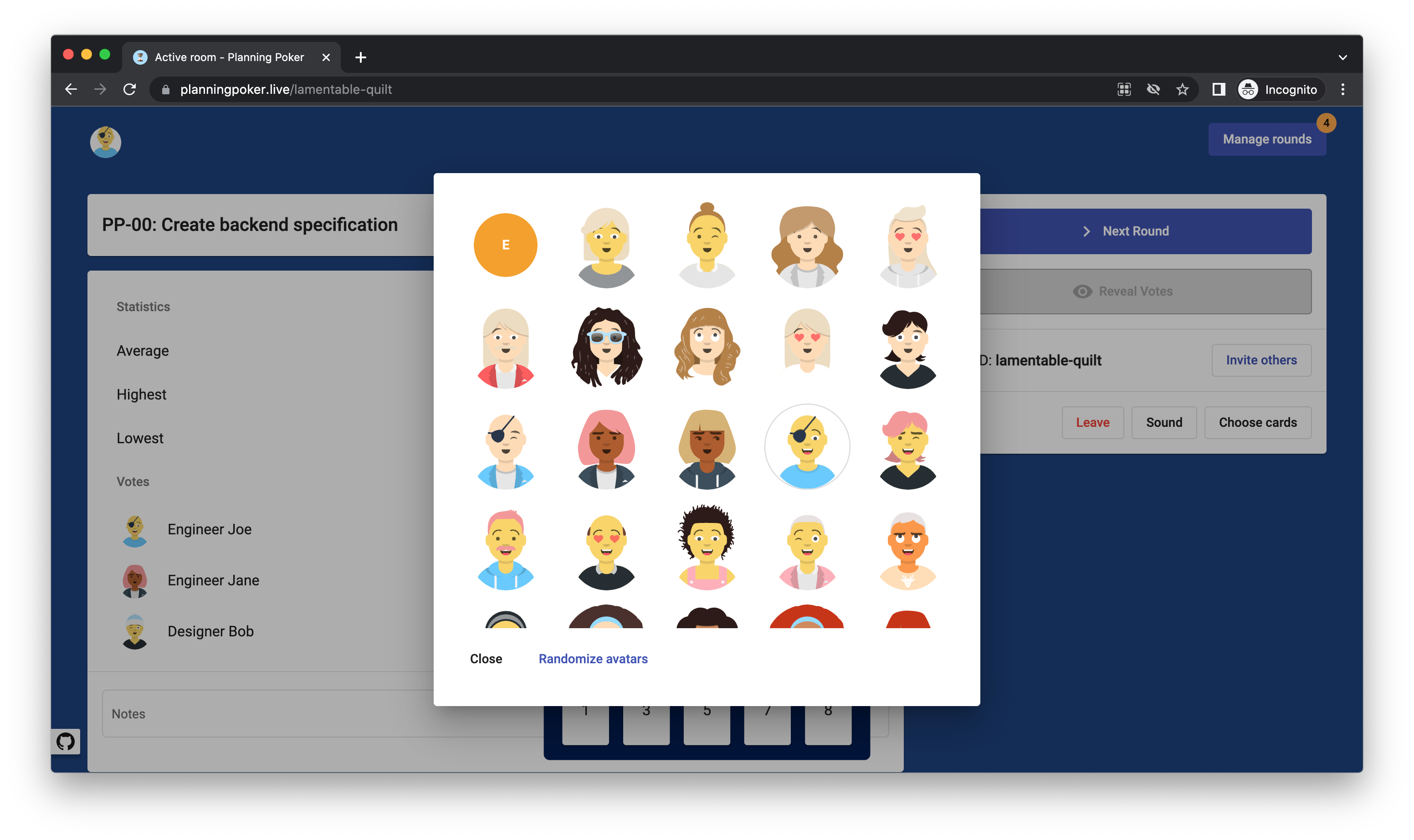 This is all open-source
Something seems odd or a feature is missing? Add it!
This app is open-source and open to new contributors. Fork the repo, add your change and open a pull request!